ref: iJs Apr 12-17 2010 GALLERY 27 Alison Chaplin:, Rob Lovell - return to Galleries PR Index - Open a 'pdf' of this press release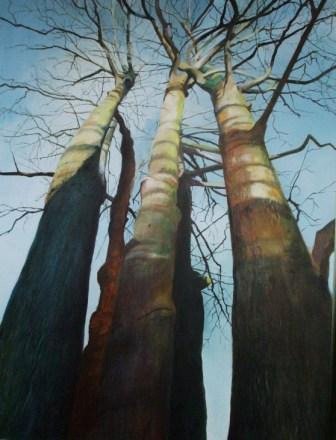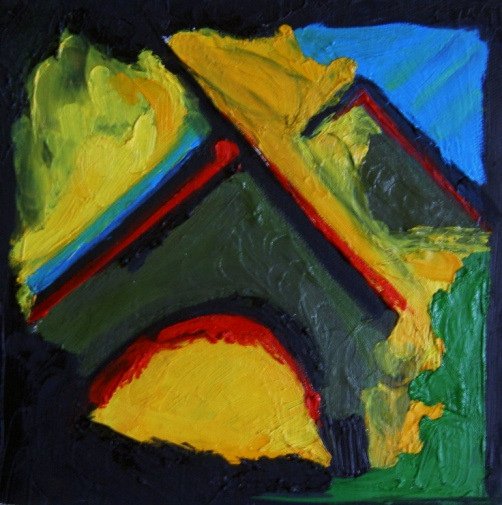 ALISON CHAPLIN – LONDON TREES / ROB LOVELL – NEW WORK
12-17 April 2010, daily 10am-8pm
Private Views – 12&13 April, 7-10pm
27 Cork Street, London, W1S 3NG
Two exciting new London artists bring their work to the West End.
With very different styles, but the same energy and strength, Alison Chaplin and Rob Lovell
showcase their recent work in an exhibition on the renowned Cork Street.
'Five Giants of the Forest' Alison Chaplin
'Parliament Hill Fields' Rob Lovell
Alison's beautiful and dynamic paintings pay homage to the ancient, spirited trees that inhabit the 'Lungs
of London', Epping Forest. The isolated figures set against the stark winter sky are both haunting and
refreshing, simultaneously attaching a sense of life and death to the world we co-habit with them.
Alison Chaplin – www.ajc-artist.webeden.co.uk
Rob's paintings seek to convey a sense of time and place using abstraction and colour out of a tradition of
English landscape with a soft interweaving of narrative and memory.
Rob Lovell – www.roblovell.webeden.co.uk
Contact: Bryony Chaplin
Tel: 07812 174 535
Email: bryony722@gmail.com
Gallery 27: 020 7734 7595