ref: f8s Jun 7-Jul 23 2010 GALLERY PANGOLIN 'Stirred for a Bird - Open a 'pdf' of this press release - return to Galleries PR Index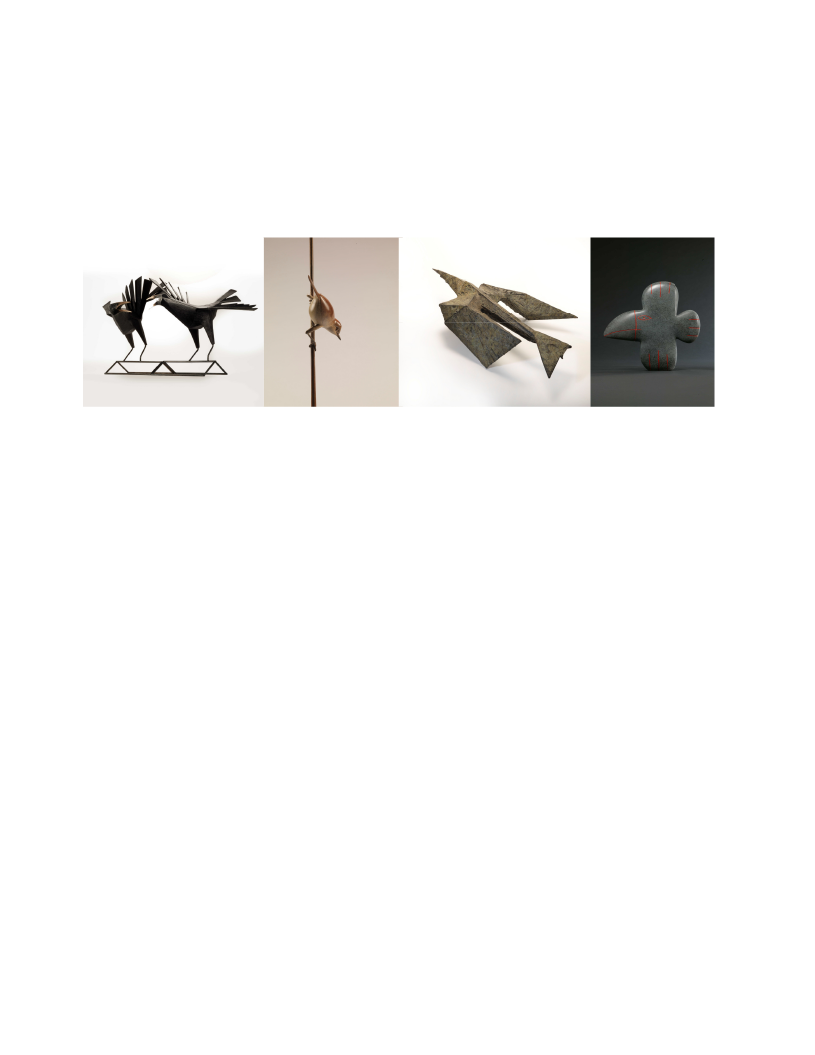 G A L L E R Y P A N G O L I N
'Stirred for a Bird'
7th June – 23rd July
'Choughs' Terence Coventry 'Reed Warbler' Geoffrey Dashwood 'Bird VI' Lynn Chadwick
'Phatburd' Jon Buck
Robert Aberdein Nick Bibby Jon Buck Lynn Chadwick Michael Cooper
Terence Coventry Geoffrey Dashwood Steve Dilworth
Jonathan Kingdon Bryan Kneale Anita Mandl Bernard Meadows
Breon O'Casey Barry Woodcraft
'…..then off, off forth on swing,
As a skate's heel sweeps smooth on a bow-bend: the hurl and gliding
Rebuffed the big wind. My heart in hiding
Stirred for a bird, - the achieve of; the mastery of the thing!'
'The Windhover' Gerard Manley Hopkins (1844–89)
Birds have fired the imagination of artists, poets and writers since the beginning of
history, appearing in the earliest cave paintings and in ancient myths and
traditional folktales from around the world.
Potent symbols of war, peace or love, messengers of the Gods, intercessors
between Man and the spirit world, birds can be expressions of 'otherness' and yet
are our everyday companions.
Our exhibition celebrates the bird through sculpture, prints and drawings and we
hope that you too will be 'stirred for a bird'.
The Gallery is open Monday to Friday 10am to 6pm and Saturday 10am to 1pm.
For further information please contact Sally Eldridge or Jane Buck on 01453 889765
CHALFORD STROUD GL6 8NT ENGLAND
TEL: 00 44 (0)1453 889765 FAX: 00 44 (0)1453 889762 EMAIL: gallery@pangolin-editions.com