ref: dVs Aug 30-Sep 5 2010 THE UNMAPPED EDGE Adrian Eckersley, Rob Lovell, Alison Chaplin - Open a 'pdf' of this press release - return to Galleries PR Index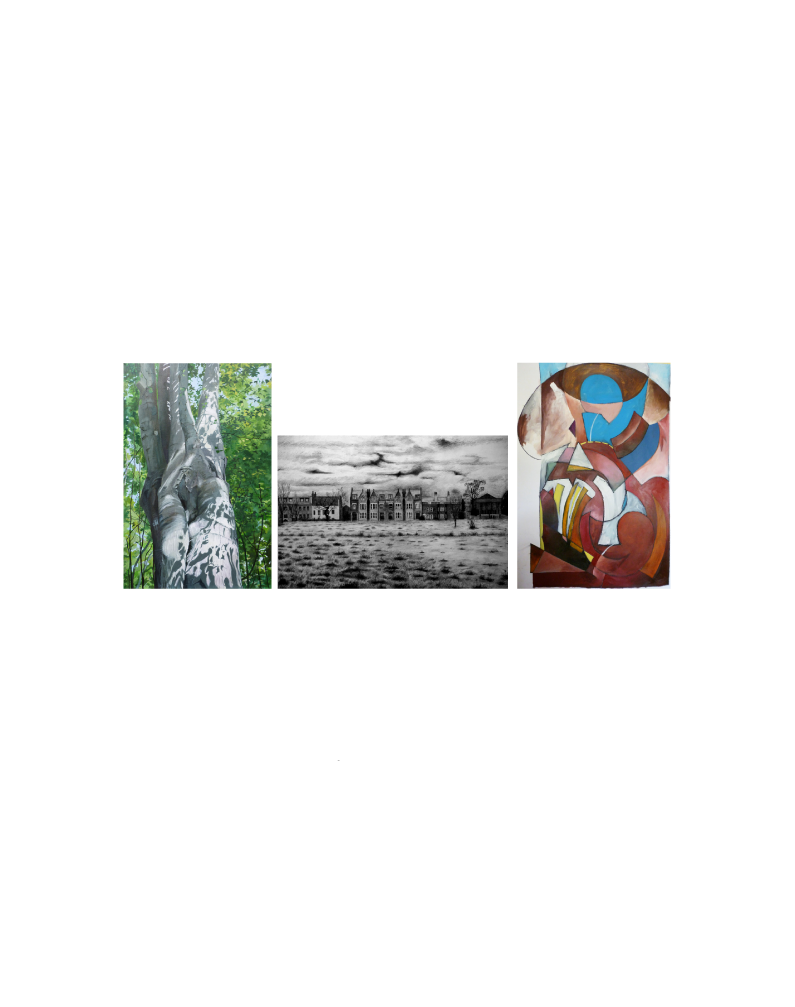 'THE UNMAPPED EDGE'
NEW WORK BY ADRIAN ECKERSLEY, ALISON CHAPLIN & ROB LOVELL
30 August – 5 September 2010, daily 11am-8pm
Private Views – 30 & 31 August, 6-9pm
54 THE GALLERY
54 Shepherd Market, London, W1J 7QX
Three exciting London artists bring their work to the West End.
With very different styles, but the same energy and strength, Adrian Eckersley, Alison Chaplin and
Rob Lovell showcase their recent work in an exhibition in the renowned Shepherd Market, Mayfair.
'Shady Beech' Alison Chaplin
'Hitchcock Hotel' Adrian Eckersley
'This Lofty Discourse' Rob Lovell
Adrian is fascinated by the strangeness of the familiar landscapes that we inhabit. His paintings show
outer suburbs, motorways at night, empty shopping malls...
Adrian Eckersley – www.outscapes.co.uk
Alison's new paintings are concerned with the magical quality of the light as it plays upon the branches
and trunks of the trees of Epping Forest.
Alison Chaplin – www.alisonchaplinart.com
Rob's paintings seek to convey a sense of time and place using abstraction and colour out of a tradition of
English landscape with a soft interweaving of narrative and memory.
Rob Lovell – www.roblovell.co.uk
Contact: Bryony Chaplin
Tel: 07812 174 535
Email: bryony722@gmail.com