ref: dPs Aug 19-Sep 11 2010 CYRIL GERBER FINE ART Anthony Fry - Open a 'pdf' of this press release - return to Galleries PR Index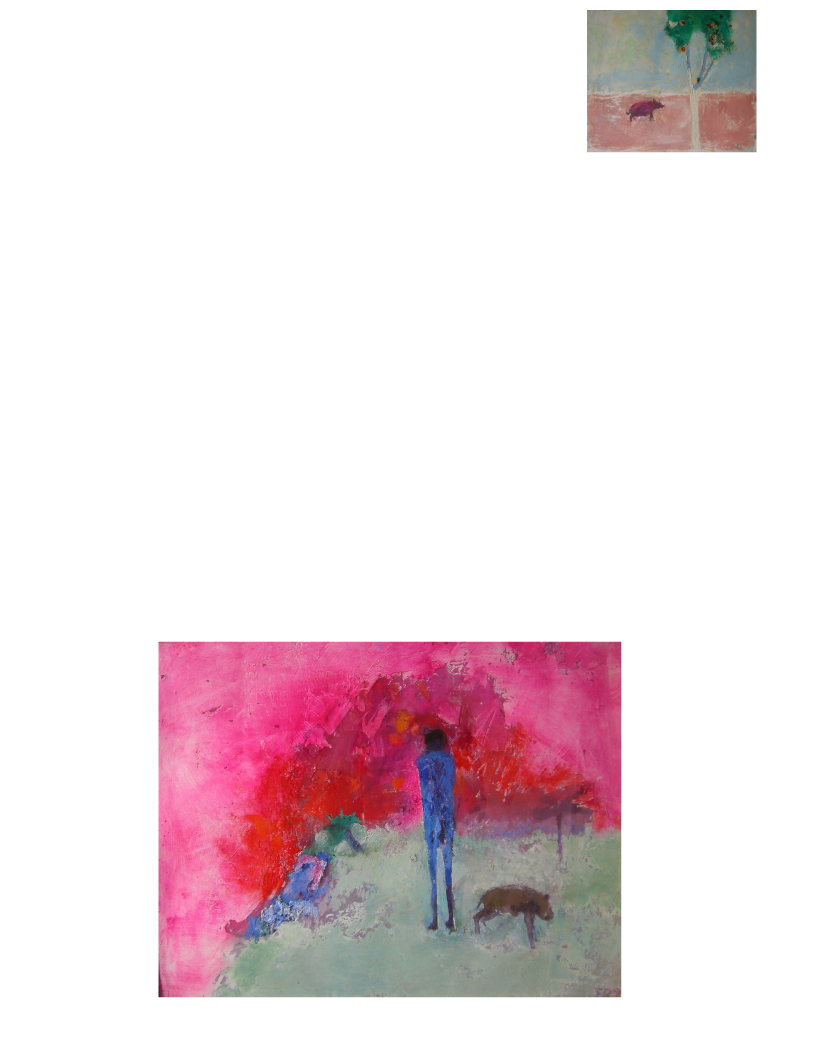 Cyril Gerber Fine Art
19th-21st Century British Drawings, Paintings & Sculpture
Press Release
Anthony Fry
Recent & New Work
19 August – 11 September 2010
Cyril Gerber Fine Art is proud to present the first Scottish showing of one of the most notable English painters of his
generation; Anthony Fry, with an exhibition of paintings, oil and tempera, watercolours and drawings.
The major sources of inspiration for Fry's work; the dreamlike landscapes of the Equatorial zones, the nude in all its
permeations, and the shuttered spaces of meditative interiors, paintings and drawings from his travels in India, Morocco,
Greece, Turkey and Spain, all show Fry's dexterity of form, and mastery of colour: incandescent, powerful and full of life.
His recent works are infused with vibrant colour, energy and insight. His enigmatic drawings reflect the tenderness of
relationships and contemplative observation of characters who appear in his paintings. The physicality of creating the
surface on his canvases is of great importance. Fry describes his method of painting as involving layering and scraping back,
often using the edge of his hand to sweep vibrant colour across the canvas, and is sometimes inspired by the texture of a tiny
fragment of bark, stimulating him to emulate this crusty surface with vivid pigment. The importance of drawing is always
present, and Fry uses the smallest of sable brushes to add detail.
Over the many years, Fry has spent the winters in his studio in the old Portuguese port of Cochin, Kerala. Fry says that he
needs heat to paint, and his work has been inspired by these annual trips. The dreamlike landscapes and figures are marked
by incandescent hues and richly textured surfaces, capturing the sense of space and light of the exotic subcontinents. John
Russell says of Fry: 'Almost alone among the English painters of his generation, Fry reasserts the prestige of the dreamer'.
Born in 1927, Anthony Fry attended Edinburgh College of Art, tutored by William Gillies, and Chelsea School of Art with
Victor Pasmore, as well as Camberwell School of Arts. He became painting tutor at Chelsea School of Art and has held
tutorial positions in the painting schools of Camberwell, Bath, Slade, Ruskin College and Cornell University, USA. He was
awarded the Rome Scholarship, is a winner of the John Moore's Prize, (Liverpool), a recipient of a Harkness Fellowship,
and the Lorne Fellowship (USA), where he was inspired by the American Abstract Expressionist Mark Rothko. His work is
held in several public collections including The Arts Council, UK; The Tate Gallery, London; The Saatchi Collection; The
Government Art Collection; The Stuyvesant Collection; The National Gallery of Victoria, Australia and many others. He
has had numerous solo exhibitions in the UK and futher afield, and is represented by Browse & Darby, London and Peter
Findlay Gallery, New York. This will be his first exhibition in Scotland.
Anthony and Sabrina Fry will be present at the Private View on Thursday 19 August from 5.30pm-8.00pm.
Volcano Man with Hyena, oil & tempera on canvas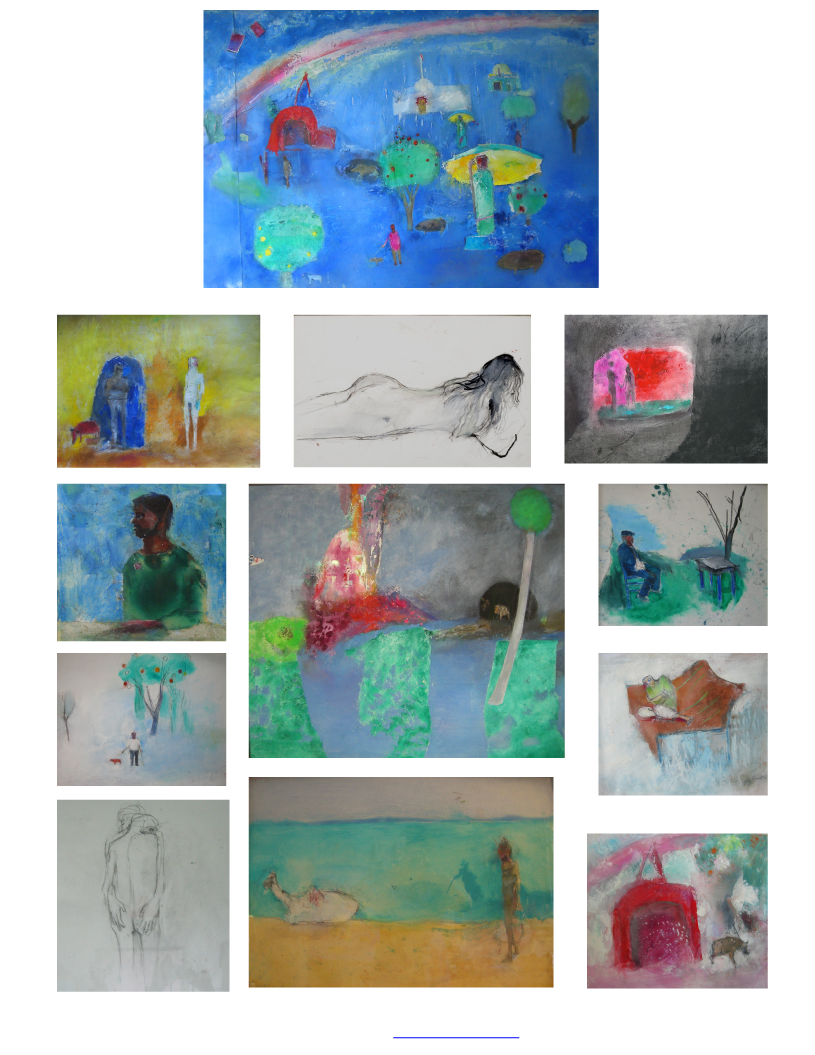 For further information, please contact Jill Gerber or Jane Reith on 0141 221 3095
Cyril Gerber Fine Art, 148 West Regent Street, Glasgow, G2 2RQ www.gerberfineart.co.uk Open Mon-Fri 9.30-5.30, Sat 10.00-5.30