ref: dIs Until Sep 18 2010 RIVERSIDE GALLERY Sumiko Okubo - Open a 'pdf' of this press release - return to Galleries PR Index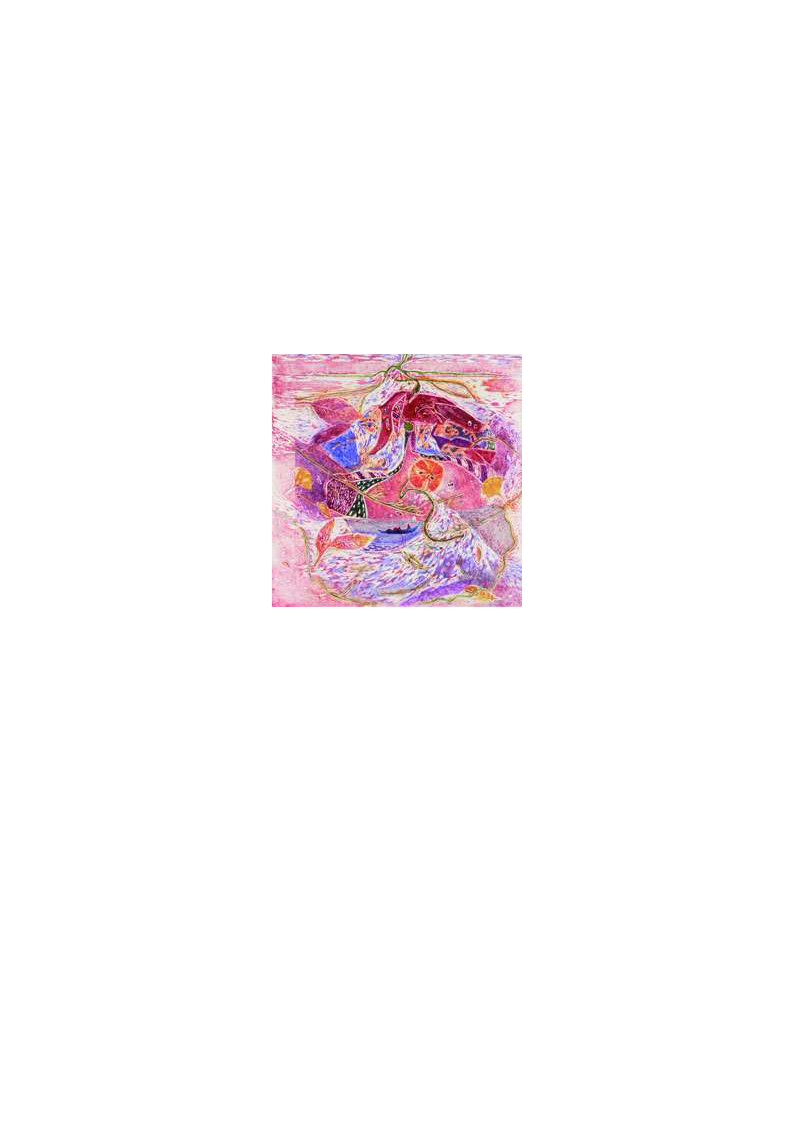 RIVERSIDE GALLERY
Old Town Hall, Whittaker Avenue, Richmond TW9 1TP
Sumiko Okubo. July 17 - Sep 18 2010
A Poem of the Harvest
Recent works by internationally acclaimed artist Sumiko
Okubo, combining an array of printmaking techniques,
exploring the archetypal themes of the changing seasons,
the elements and the natural world.
Mon/Wed 10-6, Tue/Thur/Fri 10-5, Sat 10-1.30
e-m artsinfo@richmond.gov.uk
www.richmond.gov.uk/arts
tel. 020 8831 6000
SUMIKO OKUBO
Highly Accomplished Printmaker from Tokyo
Sumiko Okubo's work is widely published and exhibited in Japan
and abroad. She is a Director of the Japanese Art Society
(Shunyokai) established in 1922 with 600 members.
Initially trained in Tokyo she also studied at the Central School of Art
and Design under Norman Ackroyd (RA) and Chris Orr (RA). While
living in London she exhibited at the Royal Academy and appeared
on BBC television arts programmes, in the Artists Review and in
Concours. She has regularly exhibited her prints and drawings
(collectively called 'A Poem of Nature') in a range of UK and
Japanese galleries.
Since returning to Japan she has established herself as a major
influence in Japanese printmaking. ? Her work is inspired by the
natural world combined with a deep sense of the spiritual.
However her prints are unique in that her traditional Japanese style
is imbued with the western influences she absorbed during her time
in London, all this beautiful work produced by woodblock and
etching.
As the noted Tokyo Art Critic Kensuke Tsukada has written of her:
'The modern print techniques and influences she absorbed in
London blend perfectly with the metaphysical world and the
traditional sense of beauty so important in Japanese Art. It is a
lyrical world derived from the luminous and misty style of the Korin
School'.
Riverside Gallery, Richmond

Sumiko Okubo's Profile
Born in Tokyo, Japan
Graduated Women's College of Fine Arts (Tokyo)
Worked as a Graphic Designer
1981-'87 Lived in England, '81-83 studied at Sir John Cass College, Morley College
/studied under Terry Greaves, Norman Ackroyd, Chris Orr
1986 Completed Central Saint Martins College of Art & Design S.A.S. Printmaking
(London)
Solo and main exhibitions
1984-'09 The Royal Academy Summer Exhibition,'85 The watercolor work was
introduced and interviewed by BBC TV London
Prints & Printmakers from the Royal Academy, '84 Contemporary Art
Exhibition (Aberystwyth art Center, Wales)
1985-'95 Artist Prints at the Royal Festival Hall (Print Maker's Council, London),
Contemporary Art collection (Gallery Regatta, Surrey)
1986 Royal Society of Painter Etcher Engraver
(Bankside Gallery, London) .
Portfolio Members Exhibition of the Kew Studio (Smith's Gallery, London),
Hunting Art Prize Mole Gallery, London), 4 Artists (Ice House Gallery, London),
London Institute Selection of Work ( National Theatre London)
1987 British Modern Prints Exhibition (CCAC Design Center Gallery, San Francisco),
Prints & Ceramics Selection (Wandle Gallery, Surrey)
1988-'06 Shunyokai Art Society Exhibition '92,'94,'95 Scholarship Prize '98
Shikanosuke Oka Prize (Tokyo Metropolitan Museum)
2007-'10 Shunyokai Art Society Exhibition (The National Art Center, Tokyo)
1989 US.UK Print Connection (Barbican Centre, London, New York)
1990 Solo Exhibition (Tokorozawa Seibu Department Store), '90-'08 CWAJ Print Show
(Tokyo American Club)
1991,'93,'95 Solo Exhibition (Tokyo American Club Genkan Gallery), International
Prints Selection (Pacific Art Gallery, Chicago/Miami)
1992-'05 Exhibitions held by Printmaker's Council (Concourse Gallery, Curwen
Gallery, Eastleigh Museum, England, Germany)
1993 Solo Exhibition (Craft Gallery, Ketsuzan, Higashiyamato), Modern Elected Print
Exhibition, Anglo German Exhibition (Concourse Gallery, London,Germany)
1994,'97,'00 Krakow International Print Triennial (Galerie BWA/Pa ac Sztuki,
Poland)
1996 Basel Modern Art Exhibition-7 Japanische Grafik (Galeria Pierre Rippstein,
Switzerland)
1998 '01,'04 Solo Exhibition (YOSEIDO GALLERY, Tokyo), The Works Show (The
Suan Dusit Art Gallery, Bangkok), Aomori Print Grand Prix Competition(Aomori
City Museum Hall, Japan),
1999 Japan Contemporary Art Exhibition (The ChianMai University Art Museum,
Thailand), '01KanaeYamamoto Print Grand Prix Competition (Ueda City
Museum, Japan)
2000
Vietnam-Thailand-Japan Modern Art Exhibition (Funabashi City Gallery,
Tokyo), JDA Workshop & Installation (Park Tower, Tokyo), Contemporary
Japanese Art Exhibition ? (ART BOX GALLERY, Ginza), Fan Exhibition (Gallery
Anri, Nagoya)
Venus: A Centenary Exhibition (Mitsukoshi Department Gallery, Tokyo)
2001 Facon Japon (La Galerie, France), Konoha Gallery Selection of Prints (Galerie
Grand Paris, France/Konoka Gallery,Tokyo)
2002,'05 Solo Exhibition (GALLERY UESTO, Ginza), (Gallery Artpit, Kiryu,Japan)
2003 Shunyo ChianMai University Exhibition (The ChianMai University Art Museum,
Thailand),
2004 4Th Contemporary Artists Exhibition from Japan (Zainul Gallery, Bangladesh,
organized by Chuwa Gallery, Tokyo)
2004,'05 New Prints Exhibition (Gallery Rutan, Tokyo)
2005 Musical images (Gallery Ichimainoe,Tokyo), Asahi A exhibition (Asahi Art
Gallery, Tokyo), 5 Personalities (Ginza Towa Gallery, Tokyo),
2006 Solo Exhibition (ART BOX GALLERY, Tokyo), GARDEN (Gallery Olive Eye,
Tokyo), ART GARDEN (Shinjuku Takashimaya Department Gallery, Tokyo) ,
------Sumiko Okubo's Art Works "A Season of Poems" published by the ART
BOX GALLERY-----
2007 Solo Exhibition (Gallery Olive Eye, Tokyo)
2008
Solo
Exhibition
(STUDIO
SIENKO
GALLERY,
London),(GINZA
TOWA
GALLERY,Tokyo)
2009 Solo Exhibition (Gallery So, Kanazawa-city,Japan) (Gallery Olive Eye, Tokyo),
Garden (Gallery Olive Eye, Tokyo)
2009/2010 HORSE Christmas/New Year Group Show(STUDIO SIENKO GALLERY,
London)
Many other group and solo exhibitions
Collections:
British Museum, Central Saint Martins College of Art & Design
(London), Ogilvy & Mather Advertising (New York)
The ChianMai University Art Museum (Thailand), Imabari-city Yoshiumi
Cultural Center, Imabari,Japan)
Occupation: Printmaker, the Director of the Shunyokai Art Society, the Supervisor
of the Int'l Children's Painting Competition
of the Environment(UNEP,FGPE), Lecturer at the several art societies
(Elected as the Director of the printmaking Dept. of the Shunyokai Art
Society for 2009-2010)
Member of: The Shunyokai Art Society, The Japan Artists' Association, British Print
Makers Council, JDA Designers Association
Homepage: http://homepage1.nifty.com/sumiko_central/