ref: h2s May 3-29 2010 GALLERY LeFORT FINE ART The Pastel Society UK - Open a 'pdf' of this press release - return to Galleries PR Index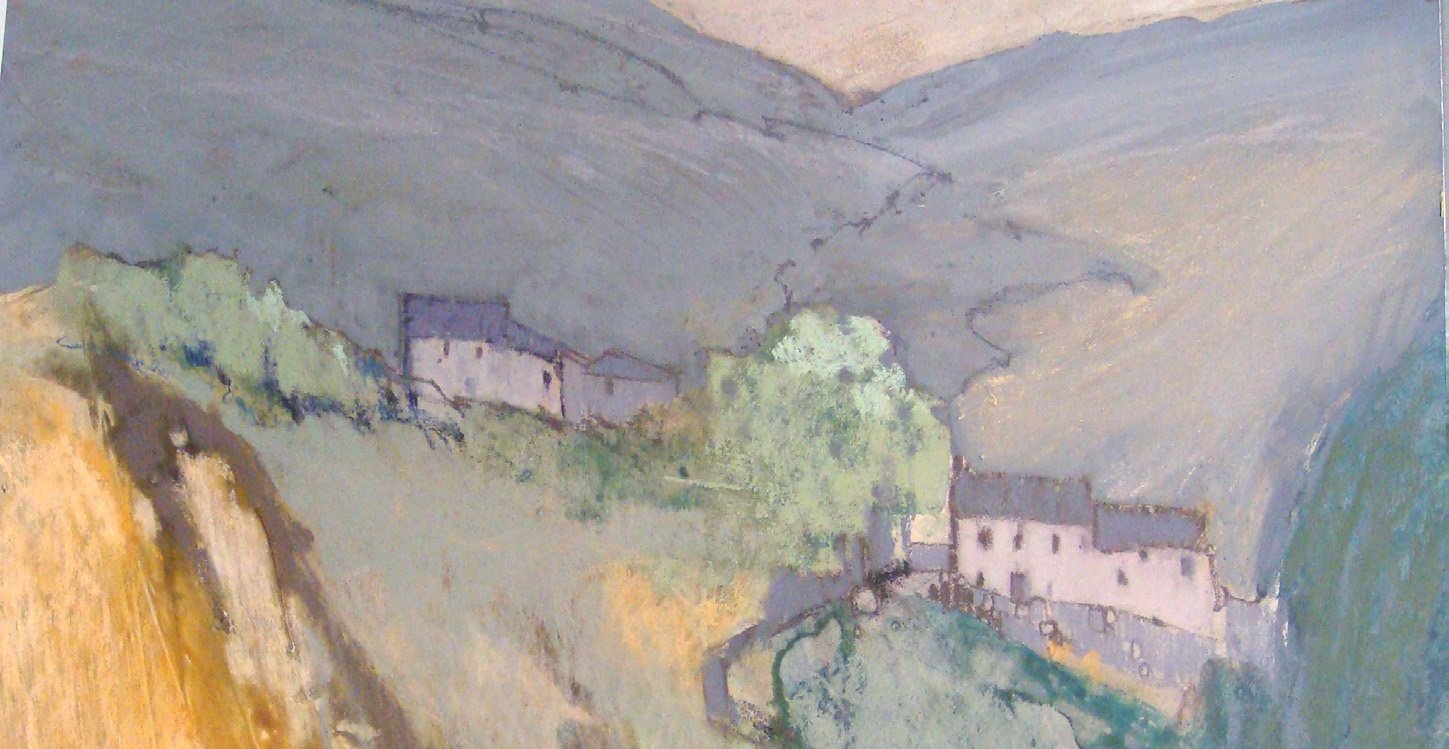 Towards Bowland Knotts, Norma Stephenson, Pastel on paper, 20x20cm
THE PASTEL SOCIETY UK AT GALLERY LEFORT, BATH
EXHIBITION DATE: 3 May – 29 May
Ten invited members of The Pastel Society UK will be showing recent work at Gallery
LeFort in Bath.
Exhibiting artists include Victor Ambrus, Sarah Bee, Peter Brown, Jeannette Hayes,
Felicity House, Moira Huntly, Michael Norman, Norma Stephenson, John Tookey and
Peter Vincent.
The private view will be held on Saturday 1st May from 6.30 to 8.30pm.
Founded in 1898, The Pastel Society is now a charitable organisation of artists that
promote and encourage the use of pastel in the contemporary art world. Degas, Sickert
and Whistler are amongst many illustrious artists who have either been members or
exhibitors with The Pastel Society UK. As a medium, pastel has long been used and
can be traced back to the sixteenth century. It is one of the most permanent mediums
as long as it is protected by a fixative and is protected by glass as it doesn't crack,
darken or yellow. Other notable artists such as Toulouse-Lautrec, Renoir, Bonnard,
Manet, Delacroix and Millet have used the medium in their practices. Degas in par-
ticular is known for his work in pastel.
Gallery LeFort fineart
5 MARGARET'S BUILDINGS
BATH
BA1 2LP
tel: 01225 428347
www.gallerylefortfineart.com
email: info@gallerylefortfineart.com