The Cork Street Open Exhibition for Charity is rapidly becoming the Capitol's best known secret. This annual juried exhibition showcases the work of both emerging and established artists while raising funds for a charity. This year's charity, Children of Peace is a non-partisan, multi faith charity dedicated to building friendship, trust and reconciliation between Israeli and Palestinian children, aged 7 – 17, and their communities.
Featuring a wide range of styles and media by artists from across the UK and abroad, the exhibition is guaranteed to impress and inspire visitors and collectors. After a two stage selection process paintings, sculpture, photography, digital artwork, original prints and mixed media work are sympathetically presented in the large gallery, providing an impressive display of accessible contemporary art to both view and purchase.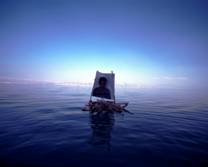 Hundreds of artists have submitted work in the hope of being included in this prestigious event. The selection committee is comprised of five experts: Louis Singh from Beaux Arts London Gallery; International Sculptor, Angela Conner; Moussy Salem, Contemporary Art Collector and Dealer; Sir John Bird, Art Enthusiast and Founder of the Big Issue; and Richard Martin, Art Dealer, Founder and Chairman of Children of Peace. After rigorous review and debate only the best examples of are chosen from within several categories making the overall collection a spectacular array of contemporary art.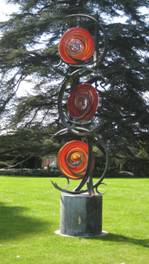 "We were extremely please with the success of our first event last year. With the gallery being placed just behind the Royal Academy visitors from the Summer Exhibition were impressed to recognize some of the same artists and have an opportunity to purchase work of such a high caliber." said founder, Kathryn Roberts. "In addition to healthy sales and exposure for the artists the charity gained new benefactors and friends."

The private view held on Wednesday the 5th will be opened by Sir Derek Jacobi and Samantha Morton and will also feature a champagne reception sponsored by Mundivini Wines. This ticketed event should not be missed by serious art enthusiasts. Not only will many of the Charity's friends and patrons will be on hand to celebrate the exhibition's opening, but it will be the only way to purchase artwork before the show opens to the public.

Children of Peace was established to offer a fresh, non-partisan approach to conflict resolution in the Middle East. Children of Peace is a UK based, multi faith and moderate charity that works with both Israeli and
Palestinian children to build positive relationships for a future generation, whose communities might live and work in peace, side-by-side. The charity believes protecting the children is the real and best hope for the future. It's the children who can make the first steps on any roadmap to peace.
With the exception of the private view the exhibition is free of charge and open from 10-6 daily. You don't want to miss this "diverse and interesting" show featuring many new, upcoming artists alongside established favorites.
The Cork Street Open Exhibition for Charity runs 6-14 August 2009 at The Gallery in Cork Street, 28 Cork Street, London W1S 3NG. For more information and to purchase tickets for the private view visit www.corkstreetopenexhibition.com or ring +44 (0)75900 47083.