SUMMER MIXED SHOW
Paintings from Frances Conway-Seymour's Collection and other works.
at
Lark Lane Atelier, 33 Lark Lane, Aigburth, Liverpool L17 8UW
Thursday 4th June to October 2009
Thursday to Saturday 2 - 6 p.m.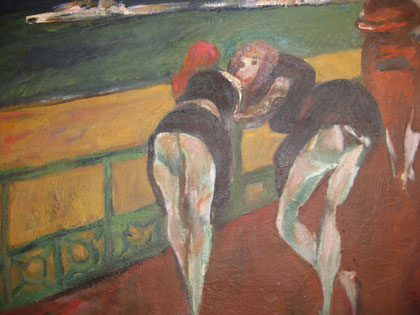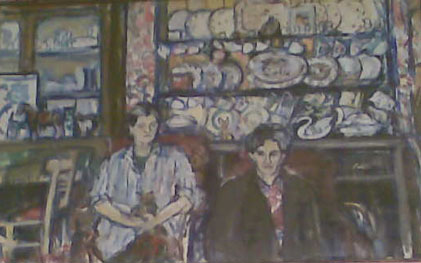 Stanislaw Frenkiel Frances Conway-Seymour
'Brighton Beach' 'Anna and Bysshe Burton'
The exhibition will be showing throughout the summer, changing works regularly. Guest artists' works will
appear from time to time to keep the show fresh and stimulating. Some of the works would have been done
as early as the 1940s and some as late as the new millenium. There is a smattering of drawings amongst
the water-colours and oil paintings. The collection has been built up throughout Frances Conway-
Seymour's life as a practising painter herself, which started as far back as her student days. Since she has
been in Liverpool, her collection has been added to and some of these works will be on show.
_________________________________________________________________________________________
For more information, please contact:
Frances Conway-Seymour