Brian Sinfield Gallery
57 High Street
Burford
Oxon OX18 4QA
Tel 01993 824 464 gallery@briansinfield.com
www.briansinfield.com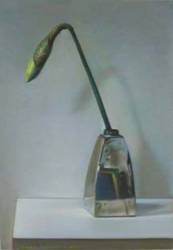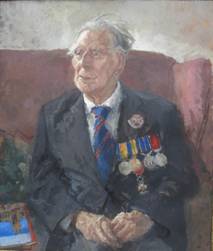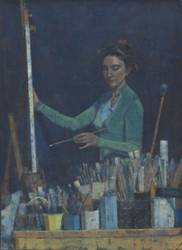 Recent acquisitions include, Artist in Studio by Saied Dai, an artist of extraordinary ability. Saied was born in Iran and came to England at the age of six. He studied at Bournemouth and the Royal Academy Schools. This outstanding painting depicts his wife, the artist Charlotte Sorapure, in her studio. Studying at the R.A Schools at much the same time was Peter Kuhfeld whose celebrated and masterful portrait of Old soldier, Harry Patch, who died last month at the age of 111, is on view at the gallery. We hold a number of works by both of these artists.
Andrew Hemingway, one of the great masters of pastel still life, is represented by a number of exquisite pastels including Silver Bottle with Daffodil Bud. The celebrated Yorkshire sea and coastal painter, Len Tabner is represented by two fine seascapes in pastel and watercolours, whilst Michael Kidd has a number of fascinating acrylics that test the bounds of perspective.
AUTUMN EXHIBITIONS:
P.J. Crook 31st October – 14th November.
An artist with an international reputation, P.J. Crook's work reflects contemporary society. Faintly surreal, her paintings are happy and humorous and frequently dreamlike. Her habit of painting the frame adds a further quixotic dimension.
Fred Cuming RA 22 November – 5 December.
Fred Cuming, one of our most senior Royal Academicians (RA 1974), has often been referred to as a poet in paint, and has a huge following. He is best known for his subtle beach scenes and dramatic skies.
Catalogues for both these exhibitions are available from the gallery.
Brian Sinfield Gallery Ltd
57 High Street
Burford
Oxfordshire
OX18 4QA
Tel 01993 824 464
www.briansinfield.com